02 Apr

Jet Maintenance International Launch Citation and Dassault-focused MRO at London Oxford Airport

Press Release

Jet Maintenance International Launch Citation and Dassault-focused MRO
at London Oxford Airport

A new aircraft maintenance company, Jet Maintenance International (JMI), is to be established at London Oxford Airport from the start of May. Headed by principals Neil Plumb and Ed Griffith, the MRO (Maintenance, Repair and Overhaul) and aircraft management business will be primarily focused on Textron (Cessna) Citation and Dassault Falcon aircraft product support with line, base and AOG capabilities.

Veterans in the business aviation sector with over 40 years' combined experience, the JMI team expects to tap into the ever-growing demand for high quality and personalised customer service for some of the more popular models in the UK and wider European business aviation fleet where demand for quality technical support is beginning to exceed capacity.

Ed Griffith's experience includes running hangar MRO operations at Gama Aviation Plc, Textron, Kinch Aviation and transforming the London Luton Airport Line Station for CSE Citation Centre (now Signature TECHNICAir). Neil Plumb was the General Manager of a large MRO at Cranfield before going on to set up his own business managing and flying numerous business aircraft, predominantly Citation and Falcon types.

Moving into London Oxford Airport's most recently completed facility, Hangar 14, Bay 4, they start with a brand-new £2m facility with around 16,000 sq.ft. (1,500m2) along with bespoke external offices and dedicated customer parking.

Welcoming JMI to London Oxford Airport, the airport's MD, Andi Alexander commented: 'We are delighted to have Neil and Ed set-up this new MRO at Oxford, very much complementing all the other types already supported at Oxford, both fixed wing and helicopters. With our great opening hours, competitive costs and hassle-free access with no slot, noise-related, weekend or capacity constraints, we hope Oxford will prove a popular choice for visiting aircraft for MRO support with JMI."

James Dillon-Godfray, Head of Business Development at the airport added, 'With our close proximity to Heathrow or Birmingham airports, access back home for positioning crews is simple, but for those staying with their aircraft locally, Oxford is a really-user-friendly base with superb local amenities and plenty to see locally from Blenheim Palace to Bicester Village or indeed the beautiful university city of Oxford itself.'

Neil Plumb from JMI adds, 'Having operated out of London Oxford for over 20 years, the airport works very well geographically and from an ease-of-use perspective for our prospective clients, it is close to London but with sensible costs.'

Initial operations will be focused on the more popular Citation 510 (Mustang), 525 Series (CJ Series), 560 (Excel/XLS), Falcon 2000 and 900 models but will evolve to meet customer demand.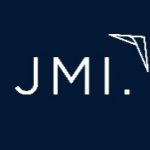 www.jmi-aero.com
For further information contact:
Emerald Media – Alison Chambers or Liz Danner
T: +44 (0) 1420 560094
M: +44 (0) 7721 882939
E: alison.chambers@emeraldmedia.co.uk or Liz.danner@emeraldmedia.co.uk
London Oxford Airport – James Dillon-Godfray (Head of Business Development)
T: +44 (0)1865 290 710
E: jdg@londonoxfordairport.com
Jet Maintenance International – Neil Plumb & Ed Griffith (Directors)
T: +44 (0)1865 688899
E: info@jmi-aero.com
W: www.jmi-aero.com
JMI – Jet Maintenance International Ltd is part of the JMI Aviation Group
Hangar 14-4, Oxford Airport, Kidlington, Oxfordshire, OX5 1QX
Editor's notes:
London Oxford Airport is wholly owned by the Reuben Brothers. Reuben Brothers' investment activities include private equity, real estate ownership and development. Businesses include shopping centres, data centres, race courses, public houses, hotels, shipping and media. London Oxford Airport is the sister to The London Heliport, London's only CAA licensed heliport. The London Heliport is a 22-minute helicopter ride from London Oxford Airport. London Oxford Airport has been one of the fastest growing airports for private business aviation in the United Kingdom over the last ten years.